This summer Tiny had the pleasure of working with our customer Lindsey on designing and screenprinting some long sleeve t-shirts for her family's Alaskan Cruise.
Lindsey was a great customer to work with on the design, she provided just enough details for us to be creative and had a clear direction on what she was looking for.
Her message to us:
. . . We are going on an Alaskan Cruise in celebration of my Grandmothers 80th birthday. Lately I have been on an art deco style kick –  something similar to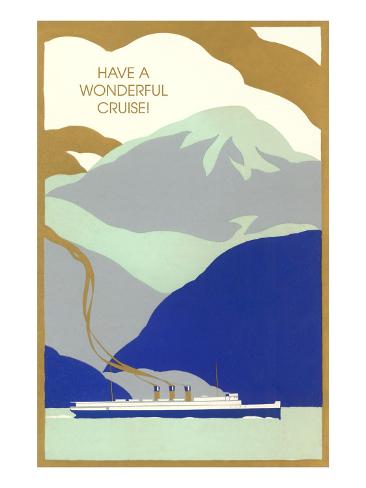 That being said – I am open to creative ideas – I would love to see some concepts…
This provided us with both a concept, and a style to execute our design with.
 Armed with our trusty design skills and creativity, we created this design for the families' shirts and stayed within a quick and reasonable time-frame.